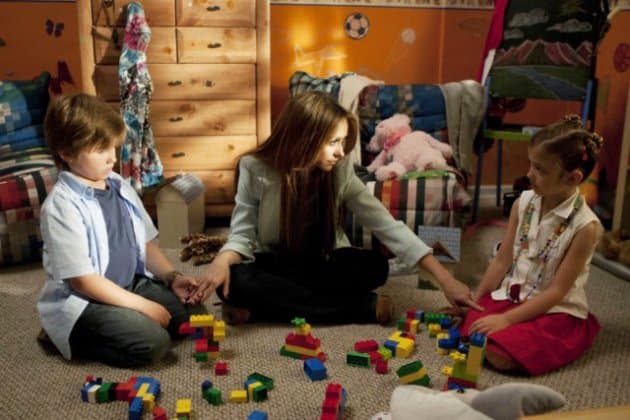 Lifetime has announced a premiere date for the expanded second season of The Client List. Beginning Sunday, March 10th at 10:00 and extending for 15 episodes, the show will pick up with Riley feeling even more pressure in both her personal and professional lives. While she has to reconcile her feelings for Evan with the fact that Kyle returned home, Riley takes on more responsibility at the spa; it may help her financial situation and give her a self-esteem boost to be doing something for herself, but her already complicated life just got even more stressful.
You have to wonder just how much Riley can take before she cracks. Last season, she did manage to be a mother and a masseuse without anything going terribly wrong, thanks to help from Evan and despite not having Kyle around. Now, though, the added responsibility at the spa and an uncomfortable home situation will make balancing all of her lives all the more difficult. Granted, she still has Evan, Linette, and Georgia in her corner, as well as Lacey, but she'll have to walk around on egg shells around Kyle, who likely won't be of much help in raising the kids, keeping the household running, or providing her with the emotional support needed at a time like this. With his volatile personality and pent-up resentment for Riley, it's only a matter of time before there's another major blow-up between the two of them and this time, it might have some serious collateral damage.
Riley Parks proved last season that she's capable of doing things that she never thought she could do, but next season on The Client List, it looks like she'll have to dig even deeper and reach that much farther in order to make it through the latest perfect storm of events in her life.
The Client List stars Jennifer Love Hewitt, Loretta Devine, Cybill Shepherd, and Colin Egglesfield.
Will you be watching The Client List this season? How do you think Riley will handle having Kyle back home? What will it take for her and Evan to finally get together?