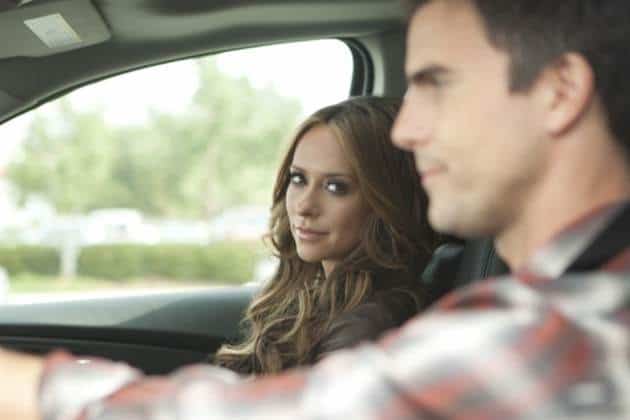 Lifetime has renewed The Client List, its successful adaptation of the 2010 TV movie, for a second season. Its episode order has been booted up from 10 this season to 15 for season two, thanks to better-than-expected ratings. The Client List climbed in the ratings for its first few episodes, combining with Army Wives to make Lifetime a major player on the ever-clogged realm of Sunday night TV.
Halfway through the first season, The Client List has focused on Riley Parks rebuilding her life after her husband Kyle left her high and dry. Once she gets a job at The Rub, a spa an hour away, the massage therapist has to decide how far she's willing to go to take care of her children. The Rub has regular clients and then an exclusive client list full of guys that like a little extra with their massages and pay accordingly. Though she pulls back at first, she comes to embrace the job, thanks to (mostly) supportive co-workers and a boss that can accommodate her schedule.
But can Riley keep her two lives – as a single mother and as an employee at The Rub – separate? And what about her brother-in-law? Since Kyle left, there's been major sparks developing between the two, so could Riley decide to take it to the next level? She's in a very vulnerable place after finding out about Kyle's affair, but maybe she needs to have somebody there to help her weather the worst of the storm. Maybe, now that her children are pretty well taken care of, she can focus on herself.
The Client List airs Sundays at 10:00 on Lifetime.
Have you been enjoying the transition The Client List made from a movie to a TV show? Who is your favorite co-worker of Riley's? Do you think that Riley will ever be able to completely let Kyle go?