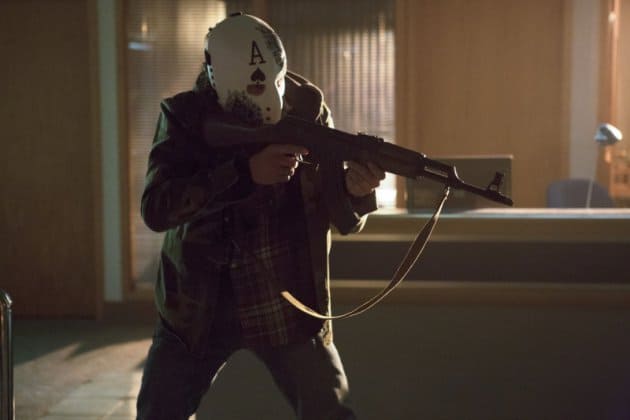 Oliver is going up against some bank robbers in a November sweeps episode of Arrow.
In "Legacies", we'll meet The Royal Flush Gang, a group of bank robbers.  When they hit a local bank, they wound an off-duty police officer.  Diggle – who just found out about Oliver's alter-ego superhero identity – tells Oliver that he can't always be focusing on his father's list and needs to turn his attention to helping the regular citizens of Starling City.
Back at the Queen homestead, Moira demands that Oliver explain all of his recent disappearances and Tommy asks Thea for dating advice.  But the situation gets awkward when Thea realizes her brother's friend is asking for advice on how to woo her brother's ex-girlfriend.