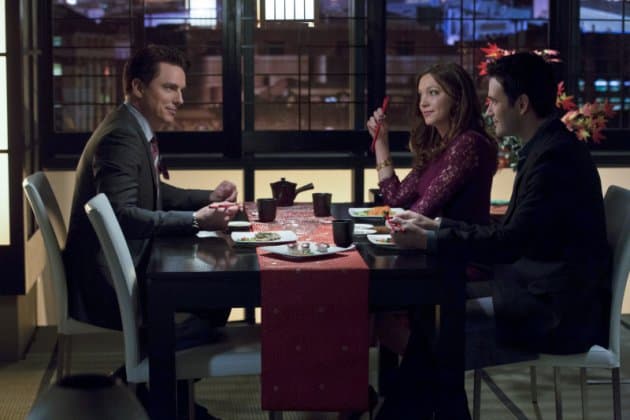 Oliver has quite the dilemma in an upcoming episode of Arrow when one of his targets causes a rift between him and Diggle.
It turns out that the next person on the Arrow's list is Diggle's former commanding offer from his time as a soldier in Afghanistan, Ted Gaynor.  There's been some armoured truck robberies in Starling City lately and Oliver is convinced that Ted is behind them.  But Diggle believes in his former friend and mentor and tries to talk Oliver out of targeting Ted.  He even goes so far as to take a job at Ted's security company in order to keep an eye on things.  But Oliver doesn't trust Diggle's perception of the situation and makes a move against Ted anyways, putting the two men at odds.
Meanwhile, back at the Queen mansion, Thea believes that Moira is having an affair with Malcolm Merlyn, while Tommy takes his girlfriend Laurel to a dinner with his father.  Three guesses on how awkward that night turns out to be given what we've seen of Malcolm and Tommy's relationship.