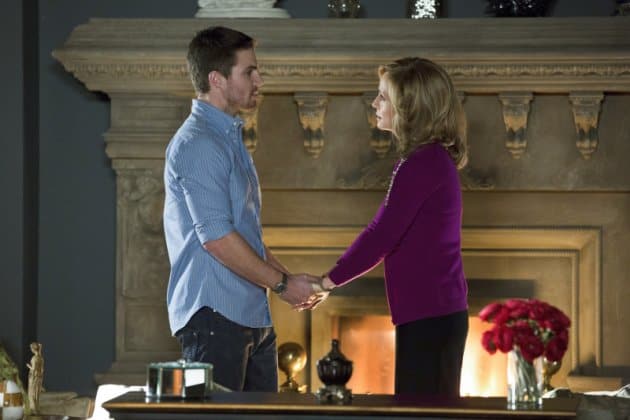 David Anders (Once Upon a Time and The Vampire Diaries) and Manu Bennett (Spartacus) are both appearing on an upcoming episode of Arrow that will air in early February.
Anders guest stars as Cyrus Vanch, a criminal that has been recently released from prison and attempts to regain his position as the boss of the underworld of Starling City.  Of course, his biggest challenge in achieving this goal is finding a way to defeat the Arrow, but it might help him when Detective Lance makes a mistake that exposes Laurel to the criminal.  Meanwhile, Bennett guest stars as Slade Wilson (a.k.a. Deathstroke).  The masked man first appeared in an earlier episode this season during flashbacks to Oliver's time on the island, but his mask will be removed in "Betrayal".
In the Queen mansion, Oliver decides to spill the beans about his father's book of names to Moira and asks her what she knows about the people on the list.  And Thea is also starting an internship with Laurel at the legal aid office.