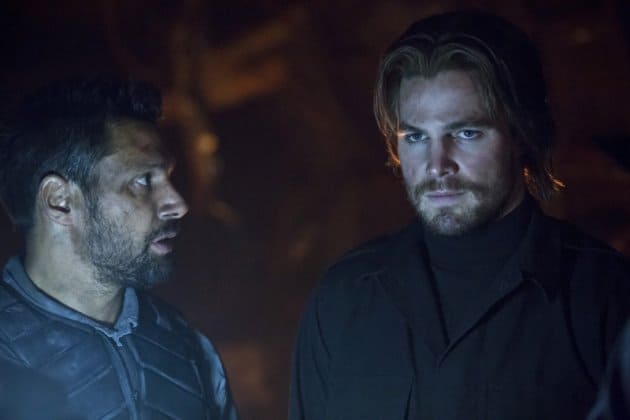 Spartacus star Manu Bennett will be guest starring in a mid-February episode of Arrow as Slade Wilson, a man that Oliver met on the island.
In the episode, titled "The Odyssey", Oliver is shot and he turns to someone new for help: Felicity.  So it appears that someone else will be brought into Oliver's circle of trust regarding his Arrow alter ego, but this will certainly make it easier than having him deliver one flimsy excuse after another when he tries to get help from Felicity.  Diggle is shocked when Felicity walks into the lair with Oliver and the two must team up in order to save Oliver's life.
While Oliver fades in and out of consciousness, he flashes back to an important event during his time on the island: an escape with his new friend Slade Wilson.