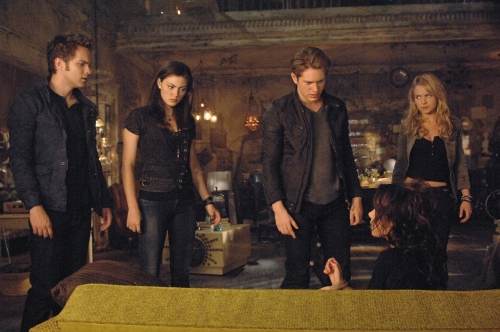 Just a few hours ago the news broke that The CW had picked up freshman drama Ringer for a full season. Now the network has announced that it's also giving its two other freshman shows, Hart of Dixie and The Secret Circle, full season orders.
'We believe in the creative strength of these dramas, and by giving them back nine orders we can give our audience the chance to enjoy complete seasons of all three of them,'said Mark Pedowitz,president of the CW. 'With compelling storylines, engaging characters and tremendous buzz, we firmly believe that Hart of Dixie, Ringer and The Secret Circle can become signature series for the CW, the kind of top-notch shows that are synonymous with our brand.'
None of this news should come as a surprise. As I mentioned in my Ringer article, The CW is in a position where it's slightly difficult to just cancel shows in its limited line-up because it doesn't have a lot on the back-burner to put in empty spots. One Tree Hill and some reality shows will be premiering mid-season, but that's it for shows ready to be put on the schedule. In addition, all of these shows are performing well enough for the network to get full season orders. The big question is which shows will get a second season. Smart money right now is on The Secret Circle, but I predict Ringer and Hart of Dixie could go either way at this point. We should know more about that in the spring.