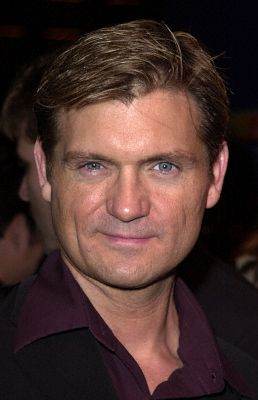 This little nugget takes the award for Best TV News Item of the Day with no contest.
Deadline broke news this morning that Kevin Williamson, one of the masterminds behind The CW's The Vampire Diaries, will work his magic on another classic L.J. Smith book series, 'The Secret Circle,' which is in contention for a pilot and a slot on The CW's fall schedule. The pilot was announced in the latter part of last year with current TVD writers (and famous writing duo) Elizabeth Craft & Sarah Fain attached as executive producers for the show. Craft and Fain are known to TV fans as some of the creative talent behind Joss Whedon staples Angel and Dollhouse, while also tackling procedural dramas such as The Shield and Lie To Me.
Williamson will come on board as an executive producer and write the script for the pilot, which revolves around a California teen named Cassie, who moves to the town of New Salem and falls in with a coven of witches. Julie Plec, the second mastermind behind TVD, is not a part of the production team, but Deadline reports that could change in the future. With all of these stars lining up behind the scenes, it's safe to say The CW might give a greenlight for a pilot to be produced.
So where does this leave the much-anticipated TVD companion show, which was also up for contention for a pilot? Dead in the water.
Williamson notified The CW on how his busy schedule with TVD has prevented him from focusing on creating anything related to the project, which is not officially 'dead,' according to Deadline, but is not in the pipeline at the moment. While that piece of news is shame, at least we won out in the end with Williamson coming onboard 'The Secret Circle,' which could serve as a fantastic show to follow behind The Vampire Diaries on Thursdays.
Are you guys excited about Kevin Williamson joining 'The Secret Circle?'
Source: Deadline