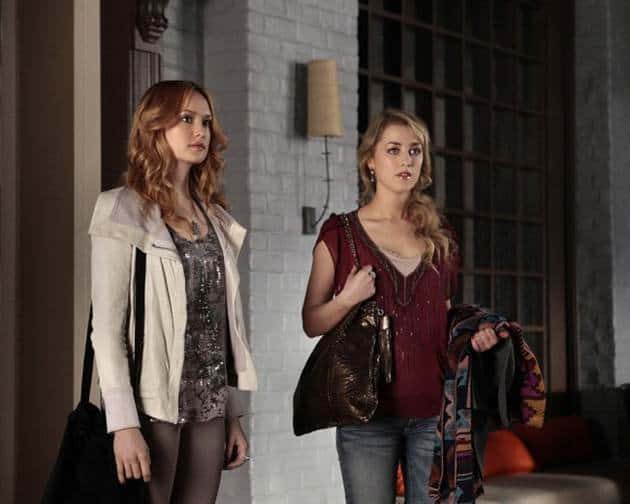 The CW has officially canceled two of their three freshman dramas while renewing a veteran for one final moment in the sun.
Two of the moves weren't terribly surprising. The cancellation of Ringer had been apparent going back midseason, thanks to an extended hiatus, bleeding viewership, critical drubbing, and a pre-May burn-off to make room for The L.A. Complex. If that wasn't enough, star Sarah Michelle Gellar recently announced her pregnancy with her second child, thereby putting to rest any of the potential optimism for a second season of Ringer.
Gossip Girl may not be the force it once was in the ratings, but it does extremely well in other money-making avenues (e.g. iTunes) and The CW could give it one final push a'la One Tree Hill. (One Tree Hill had a final season of 13 episodes, compared to the 11 for Gossip Girl, according to Vulture.) There's no word on when the final season will air, but this could be the launching pad that The Carrie Diaries needs to assume Gossip Girl's place as The CW's resident urban sophisticate soap.
But the cancellation of The Secret Circle is surprising. Granted, it slipped in recent weeks after an okay performance behind The Vampire Diaries, but it didn't look to have slipped far enough to be canceled. The final episode, which aired last night, served as a pretty good series finale, so I can't find it in myself to be too upset. The only thing is that the recent surge in quality, to go along with a solid young cast, only hinted at a show that would have grown into itself in a second season and it's a shame that they won't get the chance to.
Updated Renewals/Cancellations/Pick-Ups: CW picks up five new shows and renews Nikita and Hart of Dixie. Supernatural, The Vampire Diaries and 90210 were given early renewals.
How do you feel about the Ringer cancellation? Will you be tuning into the final season of Gossip Girl? Did The Secret Circle deserve cancellation?