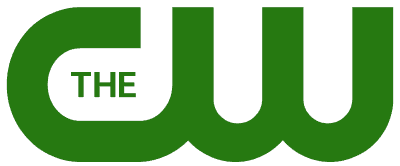 Today all of the pick-ups, cancellations and renewals for The CW were made public. It had previously been announced that five shows – 90210, Gossip Girl, America's Next Top Model, Supernatural and The Vampire Diaries – had been given early renewals.
Today it was announced that Nikita had been renewed for a second season by the network, while One Tree Hill had been renewed for 13 episodes for a ninth season. Freshman show Hellcats had been been canceled. Meanwhile, The CW has also picked up three new pilots: The Ringer (with Sarah Michell Gellar), The Secret Circle (from Vampire Diaries producer Kevin William, starring Britt Robertson) and Hart of Dixie (from Gossip Girl producers Josh Schwartz and Stephanie Savages, starring Rachel Bilson).
Now THR is reporting about a potential 2011-2012 CW primetime schedule that's apparently "making the rounds at the agencies Tuesday". We, and THR, are quick to point out that this is most certainly NOT the confirmed CW fall schedule. That likely won't be released until Thursday. But until then, you can take a look at this potential schedule.
What do you think of this potential CW schedule? Does it make sense? I actually kind of thought that Nikita and The Ringer would make more sense being paired together. In any event, this is just a rumor and not yet confirmed.
Monday
8:00 p.m. Gossip Girl (new time slot)
9:00 p.m. Hart of Dixie (new show)
Tuesday
8:00 p.m. 90210 (new day)
9:00 p.m. The Ringer (new show)
Wednesday
8:00 p.m. America's Next Top Model
9:00 p.m. A new CW reality show (new show)
Thursday
8:00 p.m. The Vampire Diaries
9:00 p.m. The Secret Circle (new show)
Friday
8:00 p.m. Nikita (new day and time)
9:00 p.m. Supernatural
One Tree Hill would be held until mid-season if this schedule is correct.
clarissa @ tvovermind.com
twitter.com/clarissa373
twitter.com/tvovermind