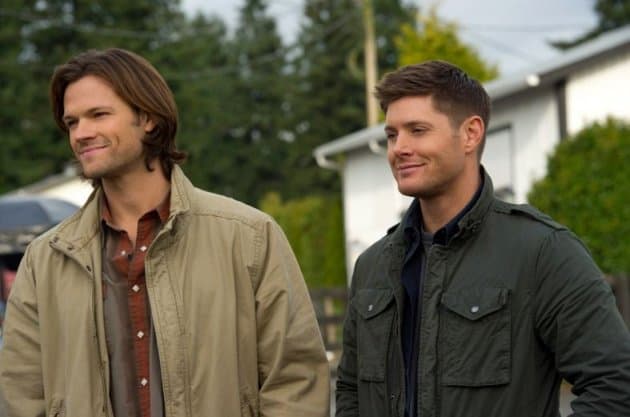 The CW has announced three early renewals for its top-performing shows: Supernatural, Arrow and The Vampire Diaries.
Arrow stands as The CW's most watch new show of the fall and is currently besting The Vampire Diaries as the network's highest rated show.  But The Vampire Diaries isn't doing too shabby, even in the middle of its fourth season.
Meanwhile, Supernatural was moved to Wednesday nights this season and has been paired with Arrow and the network has found a winning combination with the two shows.  Supernatural's ratings and demo have increased since its move from Friday nights.   According to the network, "Supernatural has seen a dramatic uptick in its ratings from last season, rising 15% among total viewers, 10% in adults 18-34 and 18% in adults 18-49."
"We said last year that one of our goals was to establish building blocks to grow on, and now with our new hit Arrow and fan favorite Supernatural on Wednesday night, and the continued success of The Vampire Diaries on Thursday, we've been able to do that," said CW president Mark Pedowitz. "Not only do Arrow, Supernatural, and The Vampire Diaries perform well on-air, they're also extremely successful for us both digitally and socially. I'm thrilled to have all three shows returning to our schedule next season."
Arrow and Supernatural air back-to-back on Wednesday nights beginning at 8:00 p.m. and The Vampire Diaries airs on Thursday nights at 8:00 p.m. on The CW.