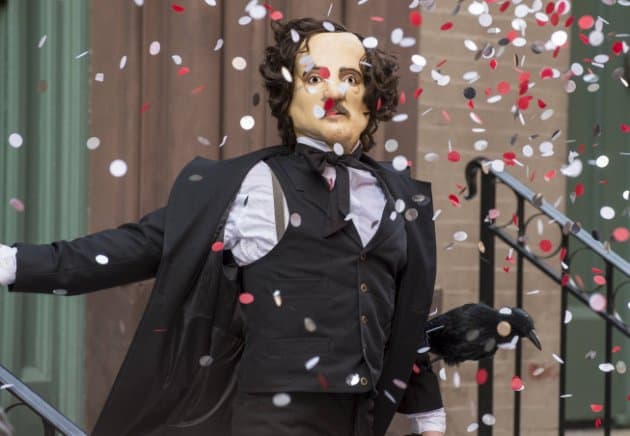 The search for Joey began in this week's episode of The Following.  After discovering the true identity of his nanny, Ryan joined forces with the team's new FBI agent in charge, Debra Parker, to search for the boy.  He even arranged a meeting between Claire and Joe, but Claire's panic over Joey's disappearance and Joe's questions about her relationship with Ryan led to that encounter ending quickly and violently.  Meanwhile, we know that Joey has been taken by Emma (the former nanny), Paul and Jacob (the former "gay" neighbors) to a house in the country.  Flashbacks this episode focused a lot on Emma and showed us that she first met Joe at one of his book readings and he preyed on her loneliness and shyness, introducing her to Jacob (her boyfriend all of these years) and convincing her that killing her mother was the only way to escape the woman's presence in her life.
In next week's episode, a new follower named Rick is discovered and he's on a dangerous path to follow through with Joe's orders no matter what the cost.  Ryan and the FBI go to great lengths to track Rick down, but they're in for a shock when they finally do.  Meanwhile, out in the country, Paul's jealously over Emma and Jacob's relationship leads to some big moments and we'll see flashbacks to the first meeting between Joe and Ryan.
Watch a preview below for an all new episode of The Following on February 4 on FOX.
http://youtu.be/Bur_A1E8J7w