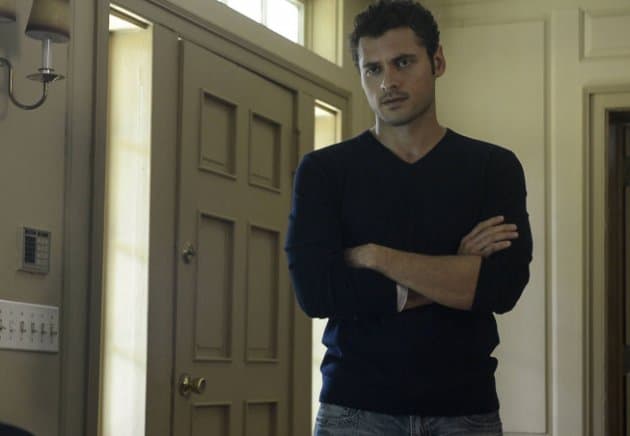 A new member of Joe's cult was exposed in this week's episode of The Following.  Rick started killing people who had hurt Joe professionally and Ryan and the rest of the FBI worked on tracking him down.  His wife, Maggie, professed to be terrified of him but, in the end, it was revealed that she was as much a part of Joe's cult as Rick was.  After Ryan shot and killed Rick, Maggie was traumatized and, we're sure, eager to get revenge on Ryan.
Meanwhile, out in the country, the feud between Emma and Jacob heated up, with Jacob storming off after Emma cut him. But Jacob ended up returning with a surprising companion: a woman he picked up in the bar.  Now the poor woman is trapped in the basement of the house while Emma, Paul and Jacob debate whether to kill her or risk her exposing their location.  For more about the episode, read our full recap.
In next week's episode, Paul reveals a secret that Jacob didn't want Emma to know and the triangle between these three veers in a strange new direction. Meanwhile, Maggie puts a plan into effect to get her revenge on Ryan for the death of her husband and, as a result, we learn more about Ryan's family history when his sister, Jenny, is introduced.
Watch a preview below for the February 11 episode of The Following on FOX.
http://youtu.be/SO9wwPdGq4U