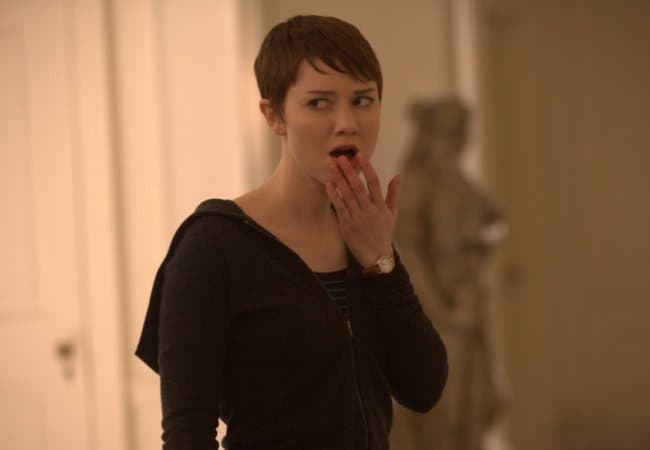 Claire tried to settle in to life at the cult house in last week's The Following and was shocked when Joe told her that he plans on making her fall in love with him again.  Of course, it's clear that Claire just wants to find a way to escape the house with her son, but that's going to be quite difficult.  She's also going to get a surprise when she and Emma come face-to-face for the first time since Emma kidnapped Joey in the pilot.  Emma tells her that she thought they were "just like a real family" when Emma acted as Joey's nanny, but Claire loathes the cult member and wants nothing to do with her.
Meanwhile, it appears that Joe is suffering from several setbacks and when he calls up Ryan to do some research about his new book, Ryan picks up on the fact that Joe is starting to unravel.  Will this make Joe even more dangerous or will it give Ryan a chance to capture him again?  Weston returns to the FBI after his recent kidnapping and Fox warns that "his run-in with the cult may have had a bigger impact on him than anyone originally thought."
Watch a preview and sneak peeks below and don't miss an all new episode of The Following tonight at 9:00 p.m. ET/PT on Fox.  And remember, there's only four episodes left for the show this season, but it will return for a second season!
http://youtu.be/Ec6sVWj1YZY
http://youtu.be/QwtYkexlswI
http://youtu.be/e7FT7w6q3tw
http://youtu.be/iECkyivouUw