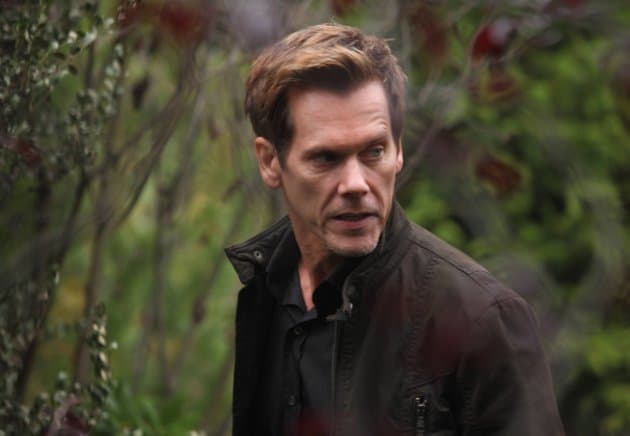 The FBI catches another break in the search for Joey in tonight's new episode of The Following.  Last week Ryan managed to recover Maggie's cell phone and discovered that she had been in touch with someone out in the country, but Joey's call to his mother tonight will provide additional details about the house he's being kept in.  Parker decides to deputize Ryan and sends him, Weston and a team of FBI agents out to try and track down Joey, Emma, Jacob and Paul.  We can see from the promo that they're clearly closing in on the three cult members, but will they reach Joey in time to save him and catch the others?
Meanwhile, back in prison, Joe calls on his old attorney for a favor.  It's clear that he makes her supremely uncomfortable, but he asks her to read a statement to the press.  It's a passage from one of Poe's stories and it ends up triggering one of Joe's other followers.  The show's creator Kevin Williamson says that this new plan that's being activated tonight will help "trigger the next three or four episodes."
Watch the sneak peeks and promo below and don't miss an all new episode of The Following tonight at 9:00 p.m. ET/PT on Fox.
http://youtu.be/w04WmjoRy2s
http://youtu.be/Db01HoUwFbM
http://youtu.be/pBHMj-UM4fI
http://youtu.be/3C3Vn_zym5A