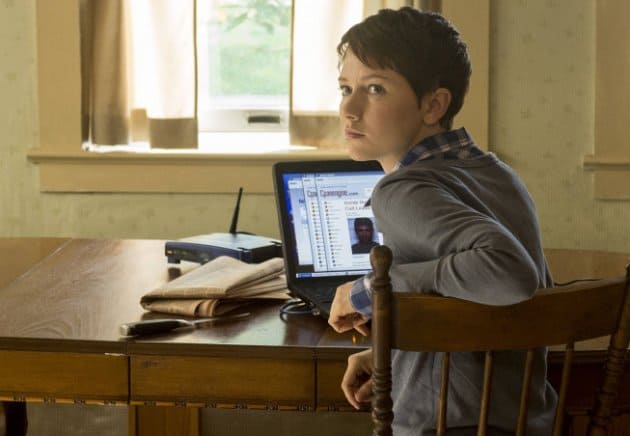 Last week's episode of The Following ended on quite the cliffhanger: after discovering the house where Joey was being held captive, Ryan was captured by Joe's followers while trying to rescue the boy.  According to the promo below, we have a good old-fashioned stand-off happening in tonight's new episode.
Ryan is trapped inside the house, urging Emma, Jacob and Paul to give themselves up.  After all, at least four different local and federal law enforcement authorities are currently surrounding the house.  The trio are trying to keep a brave face on.  With Ryan and Joey still within their control, they have some important bargaining chips.  But it's clear that they're losing confidence.  Emma has taken to emailing Roderick to ask for help after the last man he sent to help them ended up dead.
Meanwhile, Claire has her own problems to deal with tonight.  She headed off with a strange man named Charlie in hopes of seeing her son again, but it turns out that this guy has another agenda.
Watch a preview and three sneak peeks below for tonight's all new episode of The Following at 9:00 p.m. ET/PT on Fox.
http://youtu.be/f542zJg9hVE
http://youtu.be/PnfvupHiu-c
http://youtu.be/j3znF_4yIS8
http://youtu.be/YMHB8NNltFA