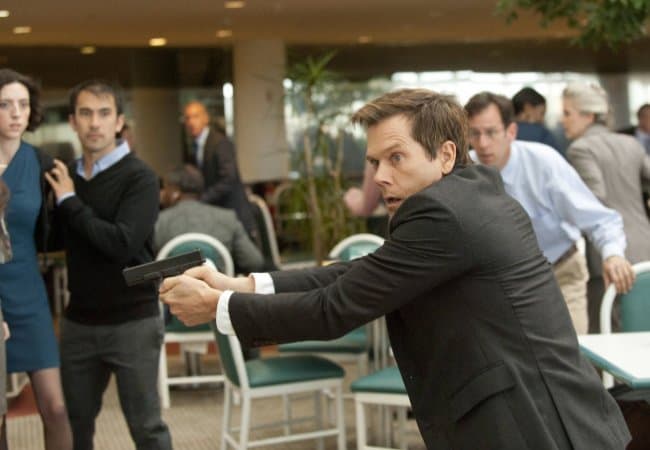 Joe Carroll has successfully managed to put his master plan into motion while trapped in prison since the end of the series premiere of The Following, but we have to wonder how long he'll be content to waste away in a cell.  As it turns out, it may not be long after all.
In tonight's episode, Joe decides to make a big move.  Using the fact that Ryan broke his fingers in the premiere, he gets his attorney, Olivia Warren, to request a transfer to a different facility.  Ryan is, of course, immediately suspicious about Joe's motives.  With Joe on the move outside of the prison, is his ultimate goal to escape?
Meanwhile, Emma managed to escape with Joey in the last episode and now she meets up with another one of Roderick's men.  But can she trust him?
Watch sneak peeks below for tonight's all new episode of The Following at 9:00 p.m. ET/PT on Fox.
http://youtu.be/k2zIP7QQ-Tw
http://youtu.be/5XW47B0ub54
http://youtu.be/RyEQSrjdRz8