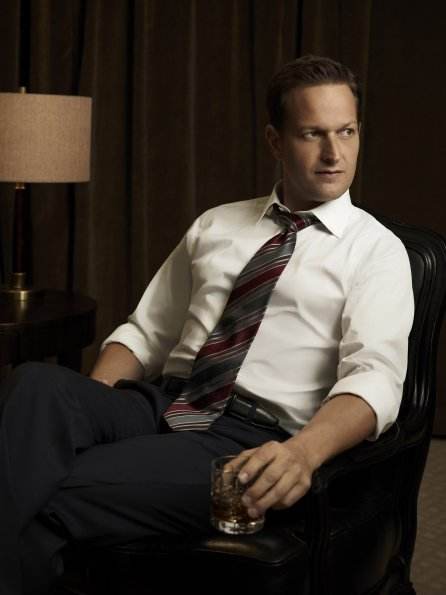 The Good Wife returns tonight for what could be this season's juiciest episode as Wendy Scott-Carr (Anika Noni Rose) presents her case against Will (Josh Charles) to the Grand Jury in "Another Ham Sandwich." This episode title may sound familiar as one of last season's most revealing outings was called "Ham Sandwich" and I'll explain the potential parallels between the two further down.
In the last outing "Bitcoin for Dummies" we saw Will preparing for this inevitable Grand Jury with his wonderful choice of representation Elsbeth Tascioni (Carrie Preston). Tascioni has clearly unnerved WSC and they managed to find out which three judges they suspect Will of bribing (for an excellent break down of which these judges are on the show head here). This gave them the chance to figure out which cases could be viewed as looking a bit suspect in terms of the verdict and giving Will the upper hand. Unfortunately for Will, WSC doesn't take losing the advantage well, especially as he has refused to play ball with her already (sports metaphor ahoy). This is where Dana (Monica Raymund) comes into play and she uses a certain document against Alicia (Julianna Margulies) to get Kalinda (Archie Panjabi) to deliver something damning. This all seems pretty clear cut as Kalinda does indeed deliver a file on the case that looks the most suspect to Dana, or is it?
Kalinda has always said that she has Will's back and the pair even had what could be considered a heart-to-heart regarding Will's very human fear of going to jail, and so it is hard to believe that she would betray Will in such a manner, even if Alicia is involved. Kalinda is creative enough to come up with a solution that would keep everyone out of trouble right? Or could you see Will facing a guilty verdict? The Will/Kalinda friendship is intriguing because they both have a hard time letting their guard down, but are unafraid of doing so with each other. Will's relationship with Diane is also a joy to watch, as despite any difference's the pair have had in the past they are in a place of mutual trust and respect. What about Will's relationship with Alicia and how they will handle being friends after such an intimate few months together? Executive producer Robert King told TVLine that this isn't going to be easy "I think the problem is the sex was so good between them it's hard to ignore. We're going to explore how difficult it is to deal with the absence of sex in the relationship."
This relationship is also going to get Alicia caught in the Grand Jury crosshairs if the promo for tonight's episode is anything to go by, as WSC asks Alicia "At any time have you and Will Gardner engaged in a sexual relationship?" This isn't just a chat in the hallway but appears to be under oath. Of course promos can offer distort what actually happens, but if anything is to go by Alicia refuses to ask this very personal question and leaves with a defiant "Arrest me." As you can see in the sneak peek below Alicia wants to help by using her connection to the State's Attorney, but as Peter (Chris Noth) is who assigned WSC is this going to be a dead end? If only Peter knew that he was the real target.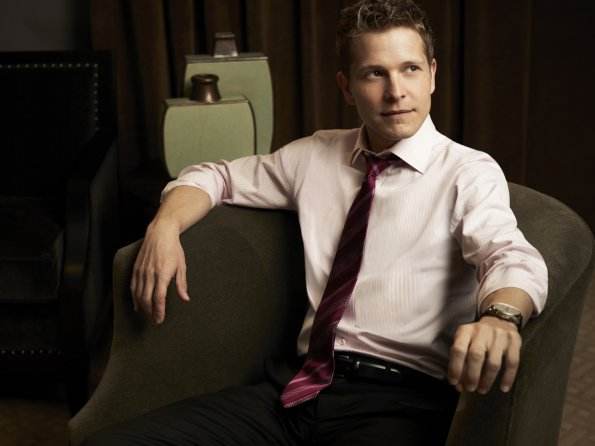 Alicia will be getting assistance from an unexpected ally and this is pure speculation, but Cary (Matt Czuchry) seems like the most likely candidate. The conversation that they had at the end of "Alienation of Affection" shows that there is no animosity between the pair, and the unsavoury methods used by Dana and WSC in this investigation against Will is likely to cause some friction.
So how does this episode relate season two's "Ham Sandwich?" In this episode of The Good Wife, Kalinda was indicted to appear in front of a Grand Jury which led to several big revelations. The first was that the indictment wasn't really about Kalinda at all, but was an investigation into the Lockhart Gardner. It was also the first time that we heard anything concrete about Will's shady past and Blake (Scott Porter) figured out that Kalinda had slept with Peter when she worked at the SA office. The whole Grand Jury set up is obviously key and this was also when we were told that a Chicago Grand Jury would "indict a ham sandwich' (this phrase originally comes from The Bonfire of the Vanities), making this big scary sounding thing sound less ferocious. Will, like Kalinda is not the main target but he still has to appear and testify thanks to his lack of co-operation and his past actions have put him in this vulnerable place.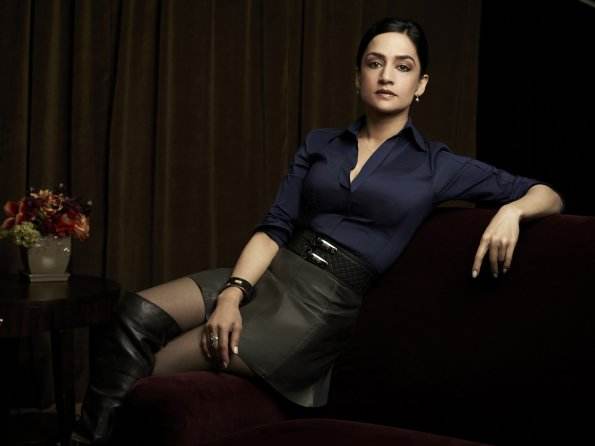 One big difference is the friendship (or lack of) between Kalinda and Alicia. Last season Alicia represented her best friend in court and they had their usual tequila drinking session after a long hard day. This was cut short by a phone call from Blake who had finally figured out Kalinda's big secret that would set the wheels in motion for the end of season 2 with the ramifications being felt throughout this year. Is Alicia's Will secret going to be the one that comes out this week?
In terms of the Kalinda/Alicia situation can this Grand Jury bring them closer together? It would appear that Robert King might be hinting at this as he told TVLine that
"These are two people who probably have the biggest betrayal between them. Is it possible for them to come back from that? Other events will impact that. Because right now they've warmed up a bit. But they're not there yet. But Alicia misses it, and Kalinda misses it, too."
It's not all high drama tonight though, as Amy Sedaris reprises her role of Stacie Hall and will further antagonize Eli (Alan Cumming) as they go after the same client. Hall will be tactically flirting with Eli to get what she wants, will he see through her methods this time? I am always happy to see Amy Sedaris and this plot will bring some much needed comedic relief amongst all the tension.
This episode certainly sounds like it will be edge-of-your-seat fare with Will facing jail time. I wouldn't put it past the writers to blindside us with Will losing, but hopefully Elsbeth Tascioni and all at Lockhart Gardner will be able to prevent this from happening.
Let us know your theories and speculations for tonight's episode of The Good Wife in the comments section.
Watch a sneak peak and the promo for "Another Ham Sandwich" below.