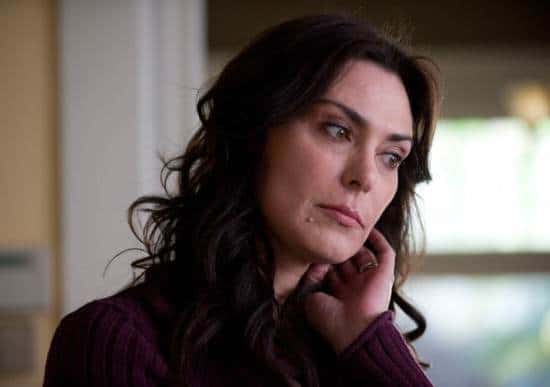 The Killing is dead.
AMC has officially pulled the plug on the Veena Sud mystery after two seasons, which saw Detectives Holder (Joel Kinnaman) and Linden (Mireille Enos) try to solve the murder of teenager Rosie Larsen. The show, which debuted to acclaim for its Emmy-nominated pilot, gradually lost steam during its first season, topped off by a controversial finale that caused fatal ratings drops this past season.
Though there had been speculation about a full revamp and Kinnaman's blossoming film career being possible ways to save the show, the writing on the wall appeared when AMC ordered pilots for two shows in the same vein as The Killing and didn't provide a decision about its fate while it still aired. The show did get the time to answer questions about the fate of Rosie Larsen and bring the search for her killers to a close, resulting in a finale that received a better reception that its predecessor and provided resolution for all involved, including viewers.
However, the finale also introduced another mystery that would have leaked into a proposed season three, a murder that Holder and Linden won't get a chance to solve. The Killing may have frustrated some with its lack of answers, but this time, they only got to ask the question.
In addition to Kinnaman and Enos, The Killing starred Michelle Forbes, Brent Sexton, and Billy Campbell.
Do you think AMC made the right decision in cancelling The Killing? Would you have watched a completely revamped version of the show, had AMC picked it up? Looking back on the series finale, are you satisfied with how the show came to an end?