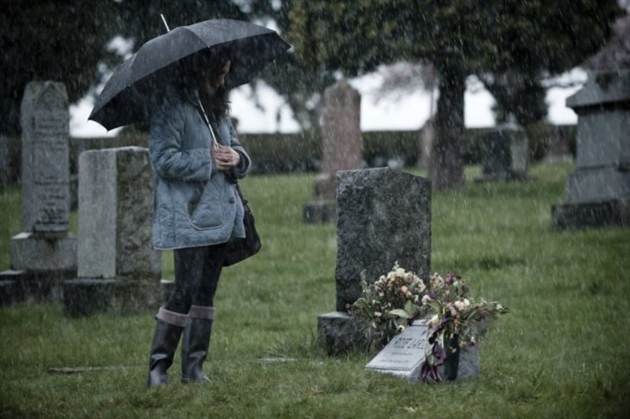 AMC has released the first sneak peek at season 2 of The Killing and while it doesn't reveal a lot (har har), it hints at what's to come for Detective Sarah Linden.
In the video, Linden and her son Jack are holed up in a hotel room, eating vending machine food for dinner and trying not to step on each other's toes too much. The two were thrown off the boat they were staying on, so it looks like Linden's fallen down the rabbit hole of the Rosie Larsen case even more, if she's not moved into something a little more permanent. The most interesting part of the three minute clip, minus the obvious awkwardness between the two, is how cryptic everything Linden said was. There's a phone call relating to, I think, Rick trying to get in touch with her, as well as assurance that things are getting "back to normal" two weeks after…something.
Linden keeps things close to the vest, so it's hard to get a read on what she's talking about in the preview. She'd never let Jack in on anything too dangerous that was happening, but this is The Killing after all and my guess is that something's afoot. Sarah would do anything to protect Jack and if they're in a hotel, it could be partially due to convenience and partially due to the anonymity it provides during such an infamous case.
The Killing airs its second season premiere on Sunday, April 1st at 8:00 on AMC. The following week, the show shifts back to 9:00 for the rest of the season. If you missed the first new promo, which hinted at a greater conspiracy around Rosie's death, you can check it out here.
Do you think Sarah and Jack can ever get on the same page? Should Jack be living with his father instead? What was up with that phone call in the hotel room?
http://www.youtube.com/watch?v=3U5WhxFbkfI