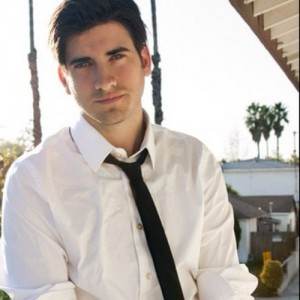 The Lying Game is a show full of pretty people with secrets, so it's only logical to bring on another pretty person with a secret, right? TV Guide is reporting that the ABC Family drama has added another bad boy to the mix in 90210 alum Ryan Rottman, who will be playing a character named Jordan. Very little character details have been released, only that he's got a secret agenda and makes his debut in a motorcycle race against Ethan in the season premiere.
It's curious that Ethan's the first person that we see the character interacting with. Nobody on The Lying Game does anything without some type of dark motivation, so there has to be a reason Jordan chose the youngest Whitehorse as his conduit into Phoenix. It could be that he's someone from Ethan's past looking to settle some type of score (a'la Justin and Ted) or he could potentially be someone sent by Rebecca and Sutton to turn Ethan further against Emma.
We don't know Rebecca's deal, how long she had been in contact with Sutton, or her intentions for telling Emma, so it could very easily be a case of Jordan being some type of hired gun meant to do some type of damage to Emma. (I mean, Sutton's hated Emma since about episode 3, so it'd be no surprise for her mother to share the same dislike for the nosy, intelligent twin.) And what better way to get to Emma than one of the only people she trusts?
Rottman, best known to TV fans as Teddy's boyfriend on 90210, has previously appeared on the likes of Victorious, Gigantic, and Valley Peaks.
The second season of The Lying Game premieres in early 2013. The show recently promoted Charisma Carpenter to a series regular.
Are you excited for the return of The Lying Game next year? What do you think Jordan's agenda is? Could he be an associate of Rebecca and Sutton, sent to mess with Emma?