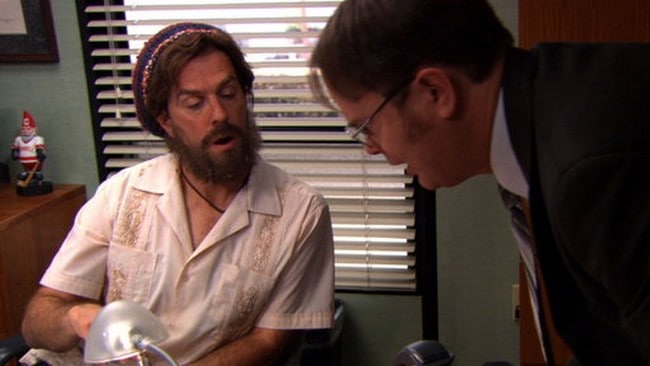 The Office is heading into its final stretch, so it's time to stop and think about all the mistakes it's made along the way. That may sound harsh, but I only criticize because I love, and The Office was in fact one of my favorite shows for years.
I have my own ideas on how to fix things for the finale, but we'll have to talk about that after we point out what's wrong first. These five things have bugged me all season long, and I suspect I'm not the only one.
Revealing the Film Crew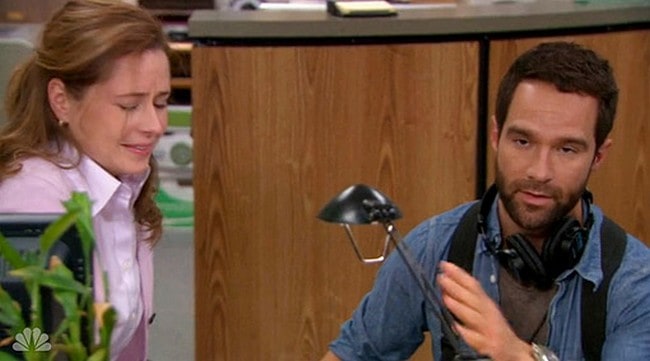 This was probably the dumbest thing the show did because over the years, we've more or less forgotten that The Office was originally supposed to be a documentary about a paper company with a film crew following around the cast members at all times. I mean we know, but we just choose not to opening discuss it, and understand that it's the format of the show. Parks and Recreation talks to the camera as well, but there is no "film crew" in a literal sense. It's simply a style of shooting.
But not so with The Office, and in order to throw a wrench into Jim and Pam, they've revealed that there are actual people filming, and they have emotions. Specifically, boom operator Brian has apparently being standing right next to Pam for NINE YEARS, which is both creepy and odd from a plot perspective. Are we seriously supposed to believe that this documentary has been happening for almost a decade now? I'm all for putting strain on Pam and Jim, but this wasn't the way to do it.