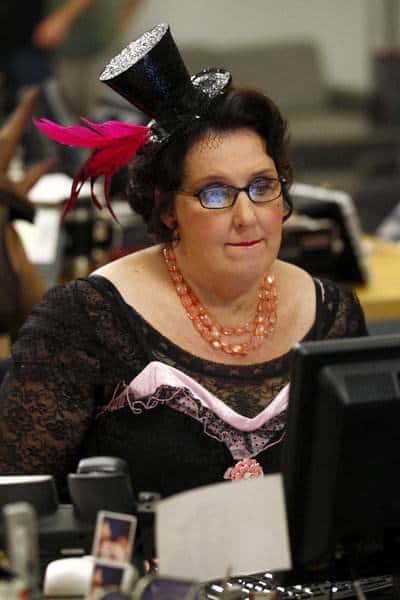 The Office is part of NBC's Halloween-themed line-up tonight. NBC promises "the spookiest Halloween in Dunder Miflin history".
Here's the description for tonight's all new episode of The Office:
"FEARS ARE REVEALED ON THE SPOOKIEST HALLOWEEN IN DUNDER MIFFLIN HISTORY.
Erin (Ellie Kemper) struggles to make the Halloween party at the office exactly how Andy (Ed Helms) and Robert California (two-time Emmy Award winner James Spader) want it. Meanwhile, Jim (John Krasinski) and Pam (Jenna Fischer) argue about whether ghosts are real, and Dwight (Rainn Wilson) bonds with Robert's 11-year-old son, Bert."
Below is a sneak peek for tonight's episode.