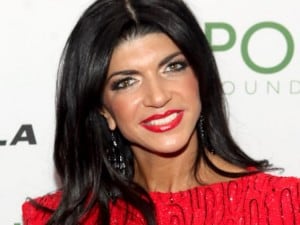 Listen, world. As much as we would all like to think the opposite, you cannot do something awful and not expect some kind of feedback or backlash from it. And now it seems that backlash is in full effect for Real Housewives star Teresa Giudice and her husband, Joe. As we mentioned before, they have both been brought up on many charges, such as investment fraud, and now there is a date set for their impending trial.
Though they already sat in court and were formally charged with their thirty-nine indictments, the actual date for their trial is October 8, just a few short months away. The reality is, there is so much tape and paperwork and information needed to see this through, we would not be surprised if this date got moved more than once. As much as we think this is easy and set in stone, there is much needed to see this all through, and the process has been known to take years, so when they will actually be getting their verdicts may be far removed from that October 8th date, but atleast there is a definitive start to cleaning up all this mess.
With rumors that the couple may spend as much as fifty years in jail, it is safe to say they will be doing all they can to make the most out of their next few (and inevitably last) months of freedom. I'll tell you, I don't watch Real Housewives, but I will totally watch this trial.
I like witch hunts. I grew up near Salem, afterall.