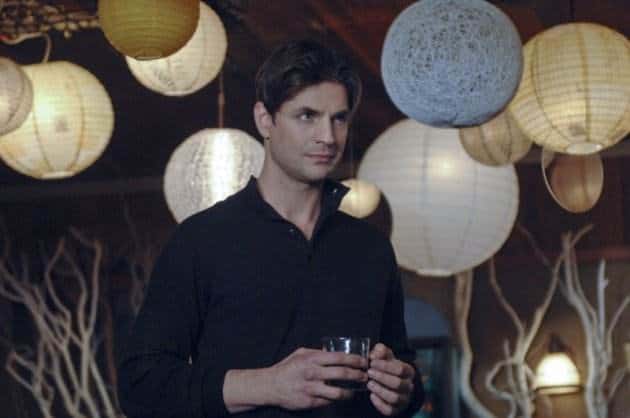 The action is heating up on The Secret Circle. In the upcoming January 19 episode, Jake returns and offers Cassie the opportunity to go learn exactly what happened during that fire 16 years ago (view photos for the episode).
Then The Secret Circle goes on break for one week and will return with a new episode on February 2. That episode, titled "Medallion", features Cassie learning some frightening truths about the witch hunter's return. She turns to the Circle for help in making sure they remain protected. The love triangle (quadrangle?) also heats up as Cassie's feelings for both Adam and Jake surface during a birthday party, thrown by Ethan with some help from Diana.
Faye and Melissa decide to experiment more with their own inner power and try out some of Lee's "Devil's Spirit".
If you missed last night's episode, read Shilo's recap and review.