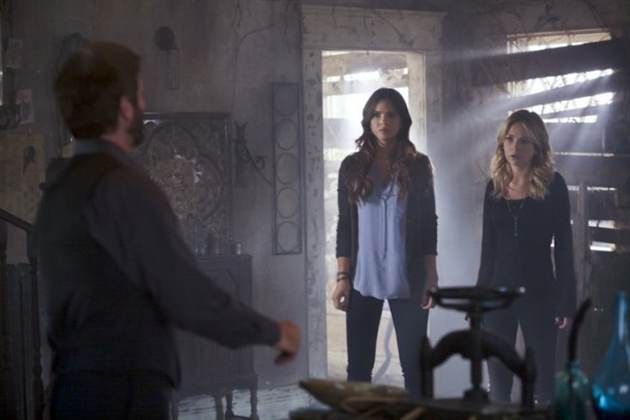 The kidnapping of Faye by the witch hunters punctuated an exciting, well-paced penultimate episode of The Secret Circle. The most powerful member of the circle, aside from Cassie, Faye getting taken down shows that nobody is safe and that the enemies of the circle are closing in on them. Now that every crystal is in their possession, the crystal skull is now in play, but will it be used?
In the preview for the season finale of The Secret Circle, titled "Family", the circle has to unbind itself in order to save Faye. Problem is, once everyone experiences the feeling of individual power after being handcuffed for so long, it may be hard to have them working together again. The circle being bound kept any altercation verbal and every member safe, so any tension is now accompanied by the threat of magic, particularly Adam's antipathy toward Jake and Cassie's volatile relationship with Diana. Can they manage to use their individual powers for good before they self-destruct?
And what role does Blackwell play in all of this? He can't be happy that the circle he engineered in 1995 is not under his control anymore, both in terms of being unbound and Cassie finding out his true nature. The finale may be the first time that the filter completely comes off of Blackwell, which could mean bad things for the circle (and Charles) if there's no way to fight back against him. The thing is, though, with Cassie reveling in her dark magic in the preview, could she conceivably turn her back on the circle and join her father?
The season finale of The Secret Circle airs Thursday, May 10th at 9:00 on The CW. If you missed my review of last night's episode, which featured time travel and a creepy junkyard, you can check it out here.