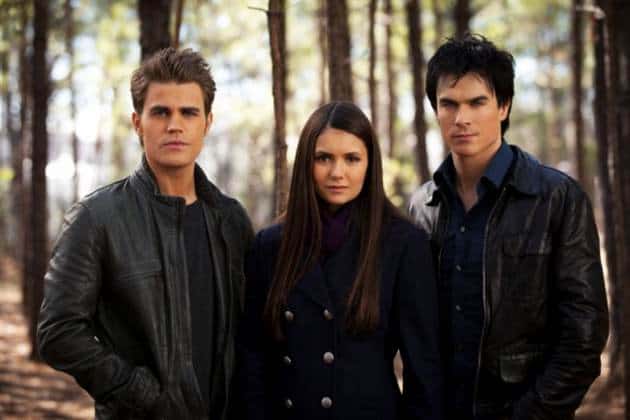 The Vampire Diaries is delivering up three weeks straight of new episodes starting on March 15 when the show returns from a short hiatus. The March 29 episode, titled "Murder of One" once again features Cassidy Freeman, who also appears in the March 15 (view photos) and March 22 (view photos) episodes.
The March 29 episode of The Vampire Diaries will find Damon and Stefan coming up with a new idea to destroy Klaus. This time, they'll invite Caroline, Elena and..yes, even Matt!…in on the plan. Klaus is making his own plans, though, and he wants Bonnie to help him with a spell. While she's clearly resistant to the idea, she comes around when he threatens someone close to her (her mother, perhaps?).
(here comes a bit of a spoiler..)
Guess which Original sibling returns? Finn! Klaus and Rebekah want to gain his cooperation and find the best motivator to get him on their side. But Rebekah is distracted by her own desire to get revenge on Damon, who seems to be strung up and tortured by the blonde haired beauty. Stefan continues to veer between crazy emotional places when he gets into a dangerous confrontation with Klaus and, later, a tender, though heartbreaking moment with Elena.