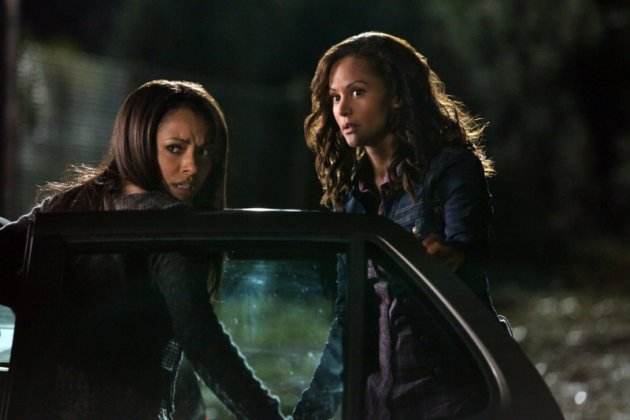 We got another great episode of The Vampire Diaries this week. I love that this show keeps getting better and better. Stefan decided to start targeting Klaus' hybrids. He killed a few of them, which naturally upset Klaus. In retaliation, Klaus wanted Tyler to bite Caroline (which would kill a vampire, if you'll recall). Tyler refused, so Klaus relented. But later, Tyler ended up doing it unconsciously. Klaus offered up his blood to Caroline to save her from death and she agreed.
Stefan continued to push Klaus to his breaking point in the episode, refusing to give him the coffins and demanding he remove his hybrids from Mystic Falls. To prove his power over Klaus, Stefan threatened to turn Elena into a vampire, thus making her important blood useless to him. Klaus eventually relented, but Stefan really drove Elena away with his actions. Jeremy also left town. Will we see him again? I sure hope so, since he got pretty awesome in the previous episode.
A new episode of The Vampire Diaries will be airing next week on January 19. In the episode, Bonnie's dreams about the Originals' coffins eventually lead her to her mother, who she hasn't seen for many years. Tyler is desperate to regain his free will after biting Caroline and turns to an unexpected ally for help. Damon will also become intrigued by Alaric's new friend, Dr. Fell.
Watch a preview below for the January 19 episode of The Vampire Diaries, airing at 8:00 p.m. ET on The CW. You can also view photos for the episode here.