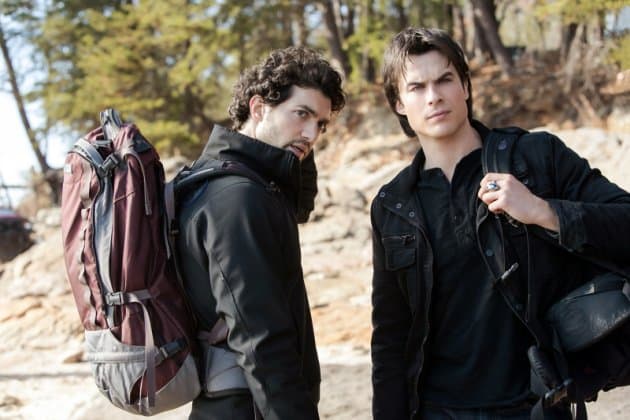 Elena and Jeremy had an opportunity to kill Kol in this week's episode of The Vampire Diaries when the Original visited the Gilbert house.  Elena put all of the plans in motion – stall Kol, have Jeremy fetch Bonnie and have Matt dagger Rebekah to avoid retaliation – but Kol ended up turning on the siblings and attacked.  After a drawn-out fight, Jeremy and Elena managed to subdue Kol on their own and Jeremy staked and killed him.  But Klaus was furious that they killed his brother and vowed vengeance.  Fortunately, Bonnie was able to contain him as the others ran off.
Bonnie went through some trouble of her own this week when her father called her mother to convince Bonnie that she needed help in controlling her magic.  Bonnie insisted that Shane was wrong and that she can control her powers, but her parents remained unconvinced.  When they tried to drug her to have time to wipe her new powers, she proved herself too powerful to overcome.
In next week's episode, Shane leads a group of Mystic Falls residents to an island off the coast of Nova Scotia that could contain the secret of the vampirism cure.  Rebekah and Elena continue their rivalry as the group hikes its way to the center of the island, while Damon believes that Shane is leading them into a trap. Bonnie and Jeremy work on decoding the Hunter's mark while the group, and the audience, learn more about Silas.
Watch a preview below for the February 7 episode of The Vampire Diaries on The CW.  You can also browse through photos for the episode here.
Visit our Vampire Diaries page for photos, sneak peeks, spoilers, reviews and more.
http://youtu.be/rA3KLxGP54Q