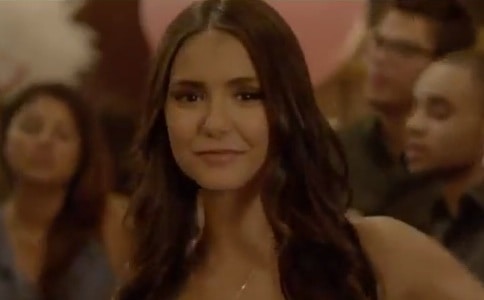 If a show has a humorous cast, the gag reel can be the best part of a DVD.  The Vampire Diaries cast, for all of the serious nature of the show, is a very humorous cast, and nowhere is this more apparent than on the season 3 blooper reel, which has made its way onto the web.
Want to watch Nina Dobrev break out her awesome dance moves in the middle of a scene or see Ian Somerhalder hilariously fail to catch a prop again and again…and again and again?  The blooper reel features most of the main cast hamming it up behind the scenes.
The third season box sets of The Vampire Diaries will be released on September 11.  Pre-order the DVD
and Blu-ray
on Amazon and watch the gag reel below.
For spoilers on the fourth season of The Vampire Diaries, read our coverage from the press room at Comic-Con and keep an eye on our Vampire Diaries page for spoilers, previews, photos and recaps for the show.  The new season begins on October 11 on The CW.