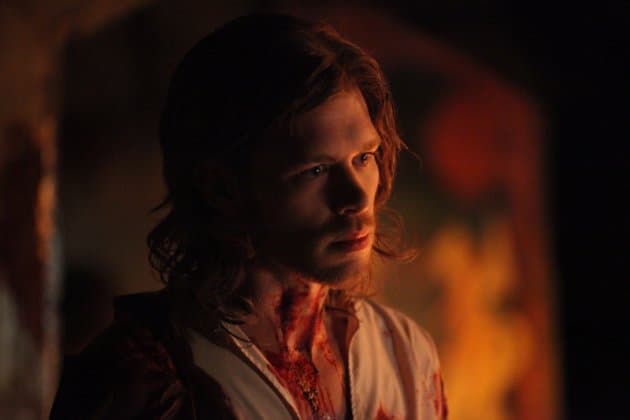 The Vampire Diaries seems to be doing a pseudo-Halloween episode in early November when the group heads to Whitmore College.  Damon takes Elena and Bonnie with him to the university to visit with Professor Shane, who has taken over the Occult Studies class that used to be run by Bonnie's grandmother.  While at the campus, Damon brings Elena to a frat house costume party and uses the party's chaos as an opportunity teach Elena how to choose a vampire's victim.
Back home in Mystic Falls, Rebekah tries to buy Matt's friendship once again, but he can't be persuaded by shiny trinkets.  Stefan, meanwhile, talks to Klaus about Connor and his motives, which leads to Klaus flashing back to 12th century Italy and his past experiences with a group of determined hunters.
Visit our Vampire Diaries page for more photos, spoilers and reviews for the show.