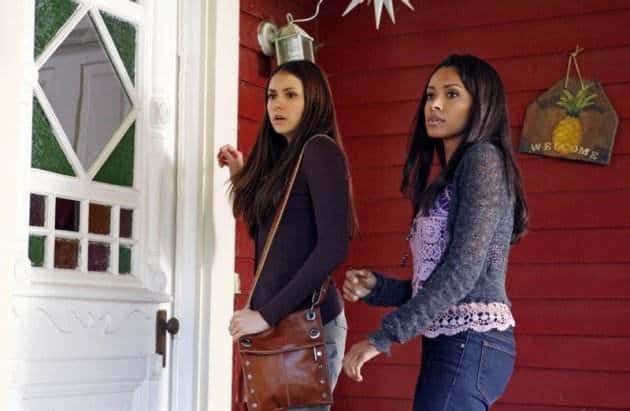 This week's episode of The Vampire Diaries saw Klaus and Stefan going up against each other once again as both refused to yield to the others' demands. Klaus still wants his family's coffins back, but Stefan refuses. Stefan wants Klaus' hybrids out of Mystic Falls, but Klaus refused until Stefan threatened to kill Elena. Meanwhile, a crazy relationship is developing between Caroline and Klaus, while Tyler is struggling to get out from under Klaus' control.
Bonnie's pressing concern is the coffins of the Original family members. How can she open up the one that remains closed? And if she can open it, does it hold the key to defeating Klaus? She'll continue to have dreams about the coffins in the January 19 episode of The Vampire Diaries and will soon learn that she has to find her mother in order to figure out how to deal with the coffins. So she and Elena try to track down Abby Bennett, the mother that she hasn't seen for over 16 years. While their search yields no real results, Damon comes through with the important information and Elena and Bonnie head off to meet Bonnie's mother and get more insight into why she left.
Watch a sneak peek below for the January 19 episode of The Vampire Diaries, airing at 8:00 p.m. ET on The CW. You can also watch a trailer for the episode here and photos here.