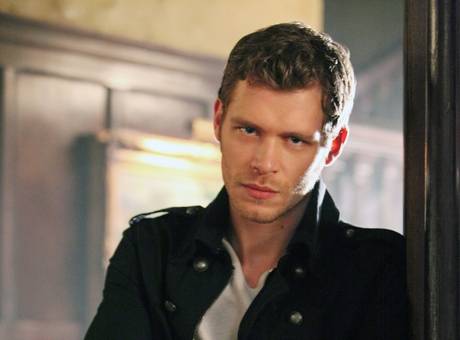 Stefan's plan to find a cure using Connor as a roadmap was derailed in last night's episode of The Vampire Diaries (read Emma's review).  After the hunter took Matt, Jeremy and April hostage, the situation spiraled out of control.  Stefan tried to help Connor escape so that he and Klaus could use him to find the vampirism cure, but Elena's attempts to protect her brother and herself led her to kill Connor.  Now, apparently, Jeremy has inherited Connor's tattoos.
Next week, Kalus will discover that Connor is dead and while he's clearly not happy about it, he's also not vowing to kill Stefan.  Not yet, at least.  But he does have some important information to give to Stefan: Elena will continue to suffer hallucinations because that is a side effect of killing a hunter.  Not good!
Watch a sneak peek below for the November 15 episode of The Vampire Diaries.  You can also watch a preview here and browse through photos here.
Visit our Vampire Diaries page for photos, spoilers, reviews and sneak peeks for the show.
http://youtu.be/ucYodXOSGmw