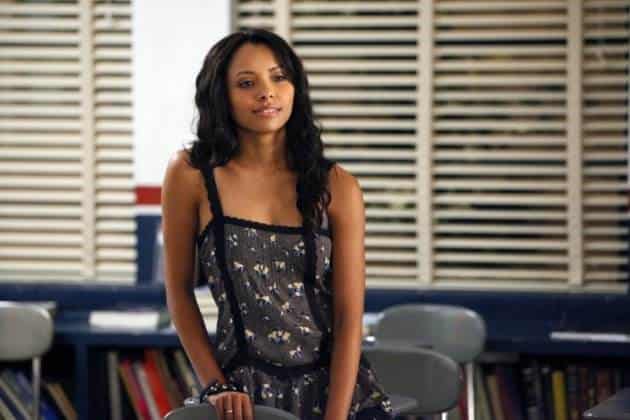 Yesterday we posted an advance preview of the January 5 episode of The Vampire Diaries (read it here), which marks the return of the show from its two month hiatus. Now The CW has released spoilers for a later January episode. Episode 3.12, in fact, which will be airing on January 19.
Titled "The Ties that Bind", this episode of The Vampire Diaries introduces us to a previously unseen character: Bonnie's mother. Actress Persia White has been cast as Bonnie's mother, Abby. Beginning in the January 5 episode, Bonnie has recurring dreams about the coffins containing the bodies of Klaus' fellow Original family members. It seems like these dreams will continue into the January 19 episode, when Bonnie believes that these dreams might provide the clue as to how Klaus can be killed.
The dreams also lead to a reunion between Bonnie and her mother, who has been absent from Bonnie's life for the last 15 years. Bonnie and Elena head out to Abby's remote farmhouse, where they meet Jamie, the man who took in Abby many years ago. Abby isn't prepared to meet her daughter, but she does try to tell Bonnie about her past.
Meanwhile, Tyler's struggling to regain his free will against Klaus and finds an unexpected ally in this episode. Dr. Fell (which will be introduced in the January 6 episode) will continue to appear in the show and in the January 20 episode, she'll gain Damon's attention. Finally, Klaus will continue to bargain with Stefan for the coffins of his family members.
The Vampire Diaries returns with all new episodes on January 5 at 8:00 p.m. ET on The CW. View a trailer for the return here.