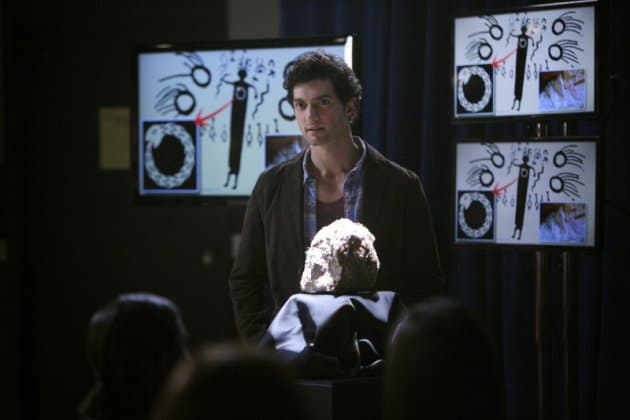 The group on The Vampire Diaries has left Mystic Falls before, but I don't think they've ever quite gone somewhere like this.  In an early February episode, several characters will be taking a journey to a strange island.
In "Into the Wild", "Shane (guest star David Alpay) leads an expedition to a desolate island off the coast of Nova Scotia, where he believes the secret of the cure lies hidden. On the trek to the island's interior, Rebekah (Claire Holt) and Elena (Nina Dobrev) continue their bitter rivalry, Stefan (Paul Wesley) does his best to keep the peace, and Damon (Ian Somerhalder) accuses Shane of leading them into a trap. Bonnie (Kat Graham) and Jeremy (Steven R. McQueen) try to figure out the message of the Hunter's mark, while Shane reveals more of the legend of Silas and the witch Qetsiyah, along with his own personal history. Back in Mystic Falls, Tyler (Michael Trevino) confronts Klaus (Joseph Morgan), and Caroline (Candice Accola) is caught up in the violence that follows."
It looks like they're all getting closer and closer to the cure…but will they find it before season's end?  And if they do, how much would that change the show?  I'm kind of dying to find out.
Don't miss this episode of The Vampire Diaries on February 7th on The CW.