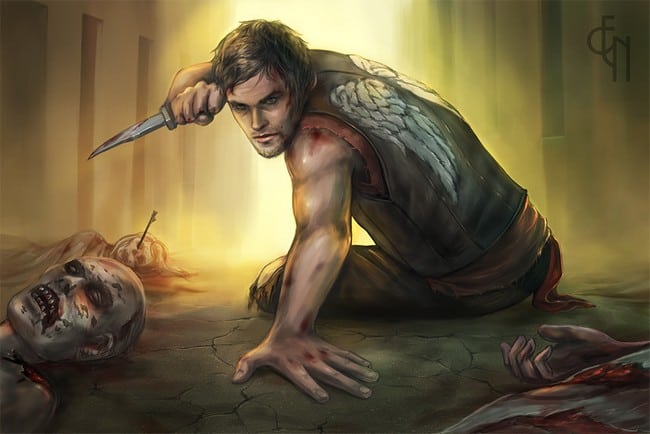 I like to write about TV shows in their off seasons just so we don't forget about them. I'm very much looking forward to the return of The Walking Dead for one reason and one reason only, to see what Daryl Dixon does next.
Far and away, Daryl has been the fan favorite character of the show, which is hilarious because he doesn't actually exist in the original graphic novel. The actor, Norman Reedus, actually auditioned for Merle first, but they liked him so much they wrote this role specifically for him.
I'm not his only fan, as evidenced by this collection of art below. Check it out, there are some really awesome pieces here.