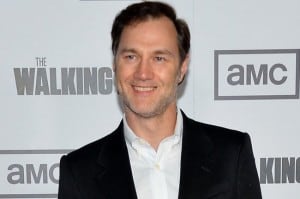 We are big The Walking Dead fans here at TV Overmind, so anytime something leaks regarding the show, we like to atleast address it. The big buzz around The Walking Dead today is that the actor who has been playing The Governor so well on that show was just cast as a potential lead in a pilot for a brand new AMC show. The thing people are wondering is: what does this mean for the Governor on The Walking Dead?
As we have already discussed, as great as the Governor character was represented on the show, there was no closure for the character or his story line last season. While some people assumed that season finale may have given us the last view of the Governor (what can he do without an army and without Woodbury, he has lost his power), but those who know the comic book well enough know, they have barely scratched the surface with the character. But now, with the actor who plays the Governor cast in a new, yet-unknown AMC show, people are wondering what this means for the character of Governor, and where they intend to go with him.
First things first, people may be freaking out a bit on this one. Remember, there are TV actors who film three movies a year, and a lot of great television producers will work filming schedules out with their stars to ensure they stay on board, but can still get some other work done if needed. It is how Hollywood works. A game of give and take, if I may be so bold. So don't throw in the towel assuming a new show means Morrissey will be giving up Governor duties on The Walking Dead before they actually finish his story line. As much as the show likes to separate itself from the comic a little bit, don't waste your worries that they will be throwing out the best antagonist the show has had yet. The Walking Dead is crazy, but not THAT crazy.
And let's also factor in that a great many pilots get show a year, but about one tenth of them are actually picked up and made into shows, so don't panic. If you panic, that is just what the Governor wants.