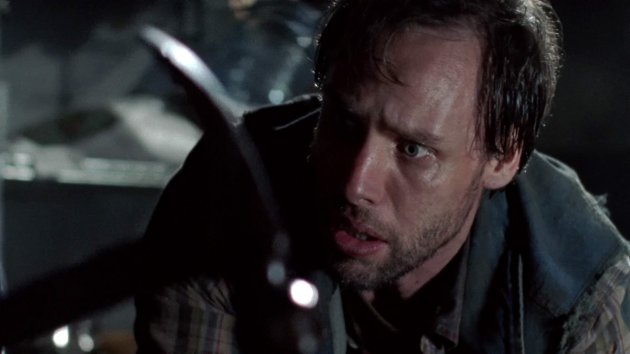 Allen: 2 to 1
That evil look and plot to kill the prison group is going to get him killed, which is why he's my number one pick on the list here.
Ben: 3 to 1
His son, Ben, is next, but I think that he could have some future relationship with Beth (and love triangle with Carl?), so they may keep him around.
Axel: 6 to 1
I think there's more to Axel than meets the eye, but he hasn't been terribly useful yet so he doesn't seem very safe.
Beth: 8 to 1
She's one of the last of the farm group, but she's now firmly in the "I have to carry this baby around role" which the show needs, so she could be safe.
Sasha: 10 to 1
Well, shoot, I thought this was Tyreese's daughter, but its his sister. Somehow, I think that makes her a bit more vulnerable.