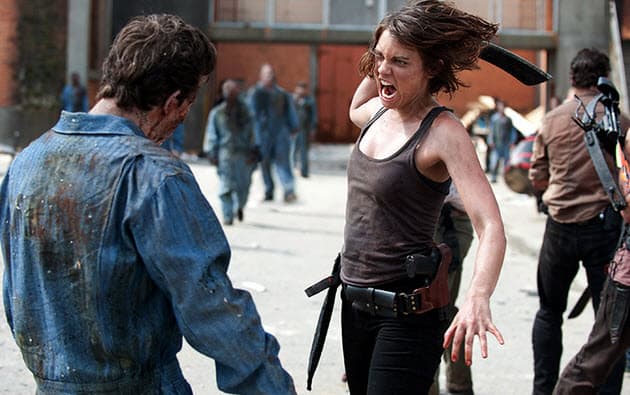 Bigger ratings means a bigger budget, and that's obvious as in season three of The Walking Dead we have far more zombie killing, and far less stupid love triangles.
Last season was a straight-up zombie murder spree, and this week Rick had to take on a new enemy, the living. The defining moment of the episode was (spoilers) when Rick put a machete in the head of a prisoner that was very obviously going to be trouble.
If this was the slow-moving season two, that guy would have stuck around being shady for about eight episodes before Rick finally did something about it, but it's clear he's a changed man.  He's harder, as is everyone in the group, even Carl, and its making for a more compelling show.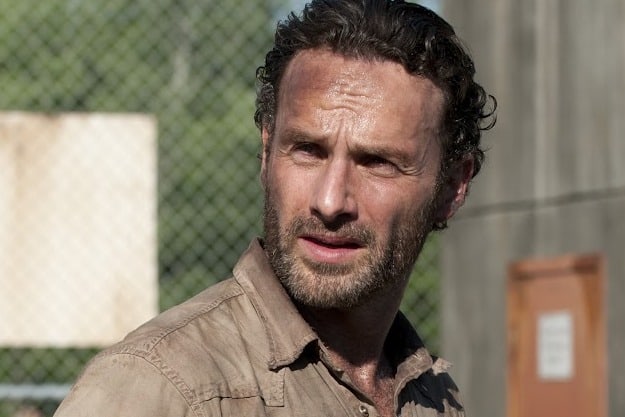 Bearded Rick = Better Rick
I've been following along with the comics as the show progresses, but as time goes on, the two are getting further and further apart in terms of the cast and plot turns. Right now, the only thing they share is the fact that they are now in a prison, and found some inmates, but past that? The character rosters are just way too different to even compare the two now.
Daryl, a major character in the show, doesn't exist in the comics. Tyreese, a major character in the comic, doesn't exist on the show. Andrea is still with them in the comic. Sophia and Dale are still alive. Hershel wasn't bit (at least not yet).
No Daryl? Say it ain't so!
The comic seems to have a lot more characters in order to kill them off for shock value. In the last comic I read at the prison, Tyreese's daughter and her boyfriend killed each other in a sex suicide pact that would be feel INCREDIBLY out of place on the show. In general, there's way more sex in the comic, which doesn't feel right in a zombie apocalypse landscape, other than on rare occasions.
In truth, I like the show better than the comic, and I don't really see how people can say the opposite. To me, it's "first come, first serve" bias, where you like whatever you consumed first. But compared objectively, I think the show, most of the time, does a better job telling the story, and creating impactful moments. There's no real shock value anymore when every other scene is a character dying or two of them screwing each other.
Season three of The Walking Dead looks to have learned from season two, and is really picking up the pace. The comic continues to be a loose guide for the plot, but the two are entirely different animals at this point.