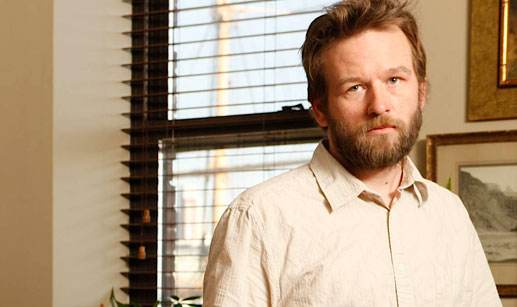 Another character is being added to The Walking Dead and this time it is one that doesn't feature in Robert Kirkman's comic series. One much talked about character from The Walking Dead universe will be introduced in Season 3; David Morrissey will be playing The Governor, a character whose title alone sounds incredibly imposing and the new addition will play a vital role to The Governor.
Entertainment Weekly first reported that Dallas Roberts (The Good Wife, Rubicon) will be playing Milton and Milton's skills are more analytical and less physical. Showrunner Glen Mazzara explains the need for a character like this "And we didn't think it was plausible that every single character we meet is an efficient zombie killer. We just didn't buy that everyone we know would be active and deft enough to kill every walker. We wanted to show how other people survive."
Dallas Roberts seems like a superb choice for this kind of character and we saw in his performance on the short-lived Rubicon that he can play a character with these analytical skills and that he can also connect to an audience on an emotional level. There is already an array of characters on The Walking Dead with different levels of fighting skills and with the inclusion of The Governor and Michonne (Danai Gurira) in season 3, it appears that Milton is a counterbalance to these fearless and tough characters.
Milton is The Governor's right-hand man and executive producer Robert Kirkman reveals that Milton's skills are just as important as being a zombie slayer "He's not exactly a scientist, but he's a smart guy that is trying to find out how zombies behave. Watching him do his little experiments is going to be a lot of fun." That's right, there are going to be zombie experiments and nothing can go wrong there, can it?!
There were a lot of mixed feelings about season 2 of The Walking Dead including pacing issues and how much time they spent on the farm and so far all the promo materials and casting news about season 3 has been impressive. Let us know your thoughts on this casting news and the other new season 3 characters in our forums. Also be sure to check out our Walking Dead showpage for all the latest news, spoilers and videos.
The Walking Dead returns to AMC for season 3 Sunday, October 14.