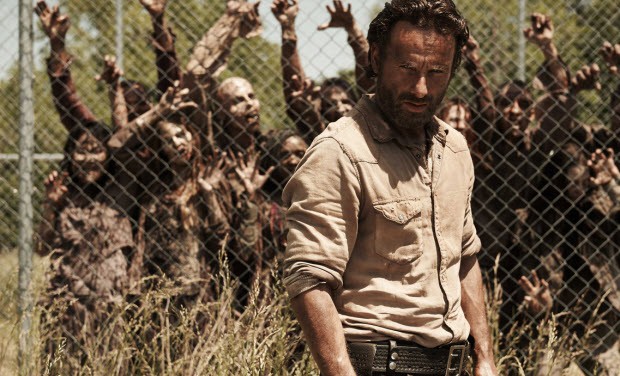 Nothing can touch The Walking Dead.
While the show started out as a hit among a select group, its appeal has widened over the years, and the season four premiere put up some absolutely insane numbers this weekend that deserve to be spotlighted. The episodes "30 Days Without an Accident" got 16.1 million viewers. This is compared to 12.4M for the season three finale, and 10.4M for the Breaking Bad series finale. It also score a 10.4M in the coveted 18-49 demographic, the highest of the night across ANY channel.
The Walking Dead even toppled The Big Bang Theory and Sunday Night Football in the age range, something that's exceptionally unexpected.
Despite all its successes, the show has undergone its share of drama. Showrunner after showrunner has left or been forced out by AMC and/or Robert Kirkman, and now Scott Gimple is running the show. He's responsible for some of the show's better episodes in my opinion, and I had few problems with the premiere. I'm hoping the show matures a bit this season, and things are off to a good start.
I think The Walking Dead is simply an accessible, cool show, even if it's not as compelling as say, Breaking Bad or what have you. Even when it's not great, it's a show you could watch forever. In it's worst moments it's fun to make fun of, in its best ones, it can be compelling and terrifying. It's only truly bad when it's boring, which after season two, isn't often.