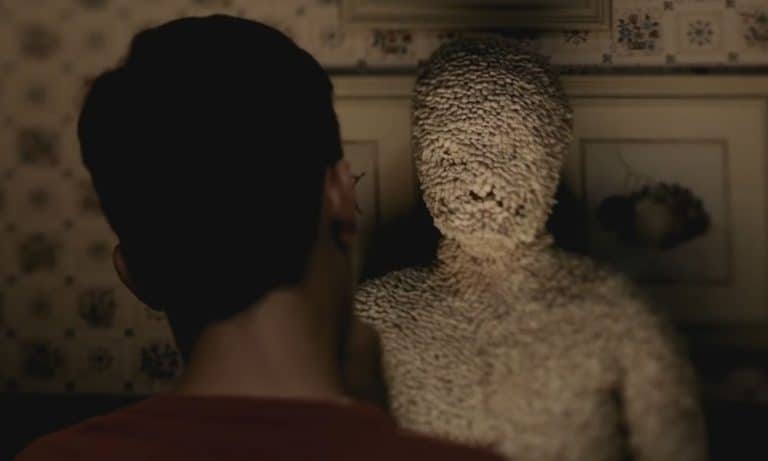 Throughout my time at TVOvermind, I've written at length about television-based horror. Horror is something that we absolutely need on television, especially during a time in which so many of us feel uneasy with the real world, due to the fact that it is a way of managing, rationalizing, and releasing inner fear. No matter who you are, where you're from, or what your background is, every person on the planet has something that they're afraid of. There are plenty of ways to cope with these fears, but it's clear that one of the best and most effective is through the consumption of horror media (simply look at the box office numbers for the latest low-budget hit).
As a fan of the genre, it's often difficult to find a series that completely encapsulates everything that we need from it. For the past decade, we've had to rely on stalwarts like American Horror Story or The Walking Dead, but even these well-loved series have let us down more often than we would like.
It seems like we've reached a turning point, however, as 2016 has defied all the odds and given us a year of truly magical genre television. This year, specifically in the fall season, we've been gifted numerous new series that have seamlessly delivered what we need from horror. In particular, three shows have carved out their own niches and redefined what the genre can do for television. Of these three, two are brand-new experiences for audiences.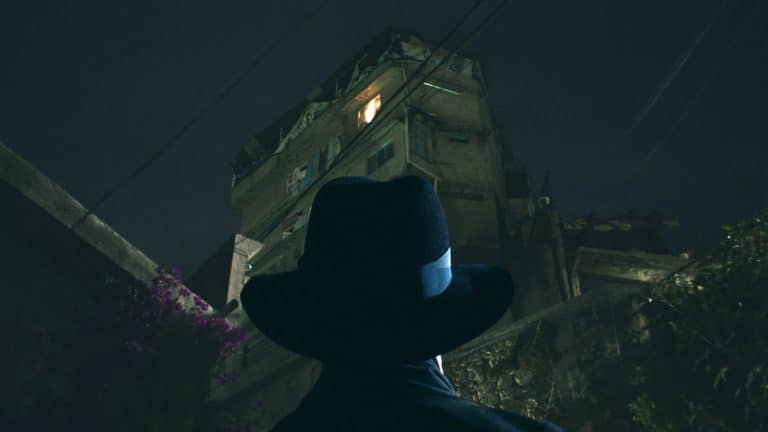 Over on Fox, Jeremy Slater's (Fantastic Four, 2017's Death Note) The Exorcist has taken its source material (the film that is often called the scariest of all-time) and created its own distinct entity that stands alone while still serving as a sequel to the original film. Since the show's pilot episode, audiences have witnessed true frights as a family is slowly ripped apart by the presence of a demonic force in their home, and the story that has unfolded has been incredible to watch. While the core of the show's strength comes from its cast (including powerful performances by Geena Davis and Hannah Kasulka, specifically), the thing that sets The Exorcist apart from everything else on television is its makeup and effects. Scenes showing the possessed Casey (especially during her exorcisms) are among the most brutal that have ever appeared on network television, and it breathes a completely different life into the story than it otherwise would. These scenes occur throughout the series, though, and there's one additional exorcism in the series premiere that stands out as incredibly graphic. The gore doesn't define the series, however, and that's why The Exorcist is so special. Instead of relying on gore and brutality to prop up a bad story, The Exorcist uses it to augment what is already a strong story. It's so much different enjoying a series that doesn't have to show you the darkness than one that can only succeed when it does.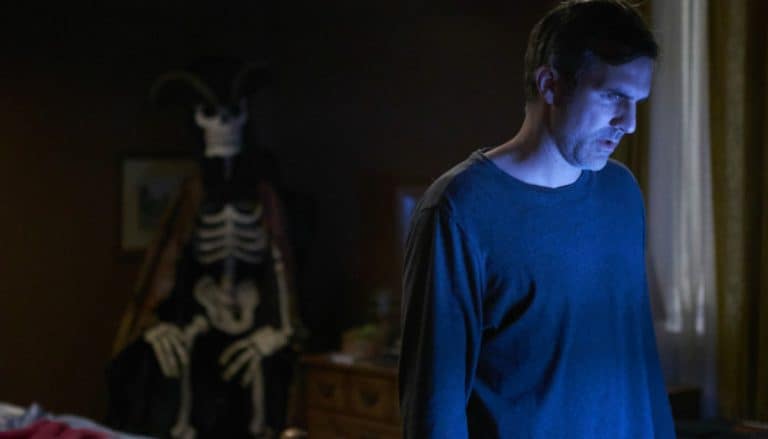 It's difficult to talk about Channel Zero without gushing because, without a doubt, this new anthology series is easily my favorite horror show of the decade after Hannibal (R.I.P.). The coolest connection between the two? Showrunner Nick Antosca was a writer on Hannibal's third season, crafting or contributing to some of the series' best episodes. Channel Zero, similarly to American Horror Story, is an anthology that tells a different story with each season. The first season, Candle Cove, exemplifies everything that is right about television in general, let alone what's right in horror. From the very first shot of the series premiere, it's clear that this series is something special. While not completely original ideas, Channel Zero adapts and expands popular creepypastas, a form of horror storytelling that is unique to the internet age (somewhat similar to urban legends). These stories (Candle Cove in the first season, No-End House in the upcoming second season) are fleshed out to cover a "full" season of television, but the writers and the network are wise in keeping these seasons at a brisk six episodes. Because of this, we aren't forced to endure any sort of filler (something that often kills pacing in horror more than any other genre), and the story is allowed to take up on the space that it needs. The writing for the season has been spectacular, but I believe the real strength of the show this year has been in its direction. For Candle Cove, Antosca tapped indie horror director Craig William Macneill to helm all six episodes, and the director has perfectly translated his skill at small-scale, low-budget horror to what is essentially a six-hour miniseries. Having a single director has allowed for incredible consistency through the season, and Macneill proves himself to be a master with the story's uneasy dread that defines it. Candle Cove doesn't rely on jump-scares (something that, while I personally like, hampers far too many similar series) and instead creates a sense of dread that pervades every aspect. In some ways, I'm reminded of both Stephen King's It and Netflix's Stranger Things (another genre smash hit for the year), but the series still manages to be its own unique thing.
And that music, guys. The score adds so much to this series and makes it all the greater.
---
Click to the next page for more on 2016's success in television horror!