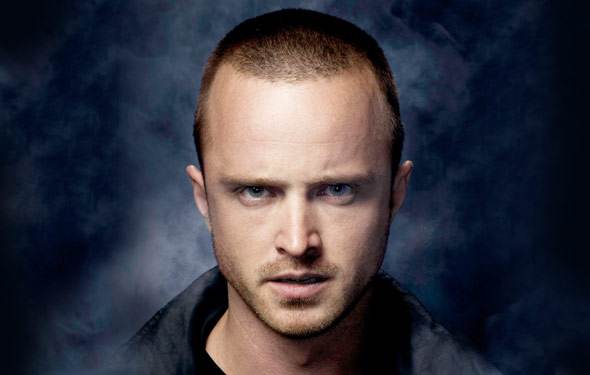 Things just keep getting worse for Walter White. He's turned from a mild-mannered schoolteacher into a vicious, merciless drug manufacturer over the course of the show's three seasons (the fourth just started). He turned his protege, Jesse Pinkman into a murderer in the season three finale when he ordered him to kill competing drug dealer Gale (Dave Costabile), and he's just getting worse and worse. Actor Aaron Paul believes that Pinkman will eventually be the undoing of Walter White.
In a pivotal season two scene, Walter allowed Jesse's girlfriend Jane to die of a drug overdose instead of helping her. Jesse isn't aware of this, but Paul is interested to see what happens if he ever finds out.
"If Jesse finds out the true story of that … I mean heads are going to roll really," he told the Associated Press. "So maybe that might be the end of the show? I don't know."
It'd certainly be an interesting twist to see Walter's machinations turn on him from the inside, not the out. Hopefully, the story will prove to be a redemptive one for Jesse, even if Walter's gone too far into the dark side.
Breaking Bad's next episode, "Open House," will air July 31 on AMC.