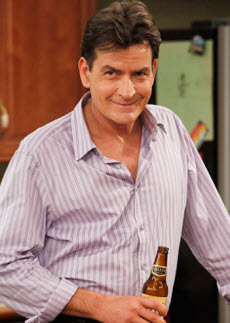 Wow, when FX commits to a show, they really commit. After a 10 episode run, they've decided to renew Charlie Sheen's Anger Management for a whopping 90 episodes. That's unheard of enough as is, but it gets better.
That's only going to be TWO YEARS worth of programming. The show will air 45 weeks a year, only taking breaks for holidays. It's an odd new format that FX isn't really explaining, but they must really believe that there's enough interest in the show for people to tune in year round.
There's also news that Martin Sheen will be made a series regular as Charlie Sheen's father. I'm sure I don't need to explain that the two are father and son in real life, but you never know.
What do you make of this? Is there any show you'd watch for 45 weeks a year? Even with high quality shows I'd be worried they'd get rather terrible rather fast, as the production schedule wouldn't allow for much wiggle room or brainstorming. This move just seems weird to me, but FX rarely goes astray so I'll give it a shot.