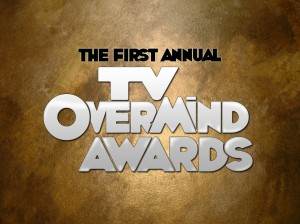 Wow. I didn't think they could, but the First Annual TVO Awards managed to really surprise me. Not only did we get a bunch of voters turn up to support their favorite shows, but we got a lot of votes for shows that usually don't get awards recognition. I couldn't be happier to announce that Chuck, the little spy series that could, came out with the big award for Best Show of 2010. Was I surprised? Of course, but pleasantly so.
Outside of the main Best Show of 2010 competition, though, Fringe came out on top with three awards: Best Actress in a Drama (for Anna Torv), Best Guest Actor (for Leonard Nimoy), and Smartest Show. Chuck received multiple awards outside of the main competition: Yvonne Strahovski for Best Actress in a Comedy, and Strahovski's character Sarah Walker for Best Character in a Comedy.
You can see the full list of nominees and winners over at the TVO Awards page.
In total, over 15,000 votes were cast. Besides telling us what shows you guys love the most, it also told us one more thing: we need to start doing more polls. That's why I'm happy to announce that TVO will be conducting weekly polls, so we can get more feedback on what you'd like to read on the site. Communication should work both ways, shouldn't it?
Thanks again! Look forward to seeing you all in the Second Annual TVO Awards in a short twelve months.