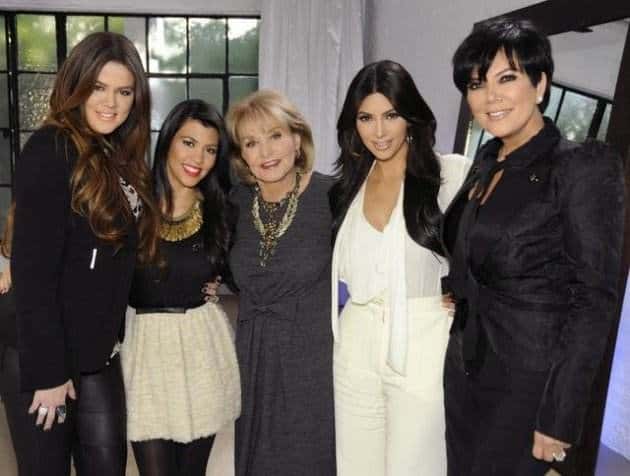 Television reporter Barbara Walters will be hosting her annual The 10 Most Fascinating People of 2011 special on Wednesday, December 14.
The list ABC has released is not all that surprising. According to Walters and her producers, the 10 most fascinating people of the year include:
-The Kardashian family
-Simon Cowell (The X Factor)
-Jesse Tyler Ferguson and Eric Stonestreet (Modern Family)
-Derek Jeter (MLB star and New York Yankees Captain)
-Donald Trump (Entrepreneur and TV reality star)
-Katy Perry (pop singer)
-Pippa Middleton (sister to Princess Catherine)
Given the recent hoopla surrounding the Kardashians, it would have been a missed opportunity to not have them on the show, frankly. Same with Pippa, who was the true breakout star of the William and Kate wedding this summer. I'm kind of surprised by Trump's inclusion on the list. Has he done anything big this year and I've simply forgotten?
The #1 most fascinating person will be revealed during the broadcast.
Barbara Walters' The 10 Most Fascinating People of 2011 will air on December 14 (9:31 p.m. – 11:00 p.m. ET)