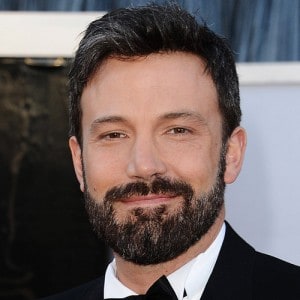 Ben Affleck has been MIGHTY busy lately. First, he gets all sorts of props for Argo, taking him into the big leagues. Then he lands the part of Batman for the forthcoming Batman Versus Superman movie, coming out in 2015. And now we hear that Ben Affleck will be directing the pilot for a new crime show that takes place in 1960′s Boston, which is to say, perfect material for a native of Boston like Ben Affleck is.
The show is called The Middle Men, and focuses on an F.B.I agent who helped to bring down the Italian mafia, and his ever evolving relationship with his Irish informant. The rumor is that attempting to take down the Italian Mafia resulted in the rise of the Irish Mafia (anyone who knows Boston and knows Southie shivers when they hear that term), and how the local area affected that uprising.
The pilot is being made for Fox and is hoping to get picked up for the 2014 television lineup, but as with the TV business, it really is a crap shoot. You never know what shows are going to get snatched up, and what shows are going to be left in limbo to languish for years. We will admit, Argo showed us Ben Affleck has a better eye for direction than most give him credit for, and the story sounds interesting enough that we will be routing for The Middle Men, and keep you posted the more we learn about it.
Read the full details here at Uproxx.