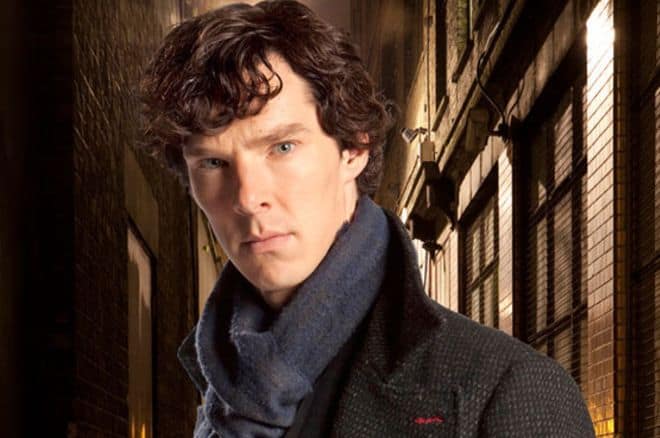 As you can probably tell by now I'm a huge Benedict Cumberbatch fan, so whenever there's news about him I'm always excited to report.  One might think that given Sherlock is over for the time being that Cumberbatch would just abandon TV acting altogether.  Honestly I wouldn't blame him.  There's more money in movies and you've got a shot at winning Oscars.  However, I think the tides turned a long time ago and these days you're seeing more and more big stars joining the ranks of HBO to be in dramas and comedies.  Just look at Reese Witherspoon and Nicole Kidman (among many others).
Cumberbatch has gone as far as to create his own production company called SunnyMarch TV.   Cumberbatch will be joining forces with Masterpiece and BBC One to bring Ian McEwan's novel The Child In Time to the small screen. In addition to producing, he'll star in the production as a man named Stephen Lewis, a successful children's author whose daughter ends up missing.
According to Deadline, the 90-minute drama will center on a marriage devastated by the loss of a child. Both parents will struggle with their grief while drifting further and further apart, with things getting better over time.
"I read the novel years ago and it stayed with me—profound, beautiful and very moving," Cumberbatch said. "Only Ian McEwan could write about loss with such telling honesty. We're very excited to have Stephen Butchard's subtle and brilliant adaptation, and in Julian Farino we have an extraordinary director who delivers emotional truth. I'm so proud The Child In Time will be the first drama produced by SunnyMarch TV."
It's nice to see that Cumberbatch hasn't forgotten where he's come from.  Sherlock put him into the spotlight and he's going right back to novel adaptations.  I expect nothing less than greatness from The Child in Time.