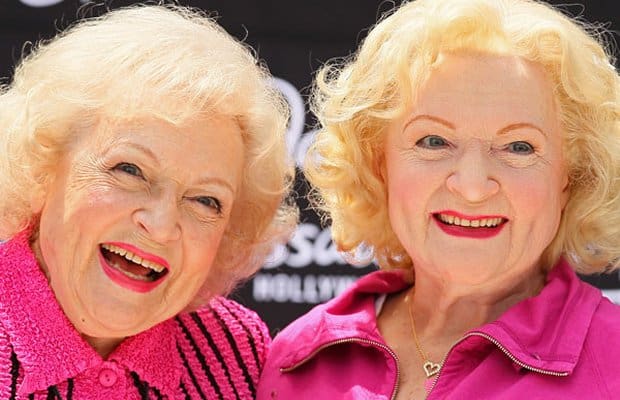 Well to be honest Betty White already had a wax figure at Madame Tussauds in Hollywood 16 months ago.  But the news is that her wax figure is going to be moved to Tussauds location in Washington, DC.   White's figure shows her in one of her classic pink jumpsuits.   The star joked about her wax figure back in 2012 and said, "I want to thank Madame Tussauds Hollywood for taking their sweet time in making my wax figure. Would it have killed them to do this 50 years ago before gravity took over?"
White, who is now 91, is still going strong.  In fact she's the oldest person in history to be honored at Madame Tussauds.  Her wax figure will be introduced at the Washington, DC location by Washington Humane Society CEO Lisa LaFontaine. The reason being is that Betty White is known to be a animal lover, activist, and philanthropist. Anyone who has ever been around White has had their lives enhanced.
Be it an animal or human being, we're all lucky to have her in our lives. Our hope is that Betty White keeps on entertaining us for decades to come. At her pace, it sure seems likely. Congrats on the honor Betty!
Quote via