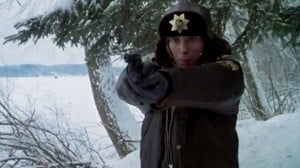 You remember Fargo, right? The genius crime caper flick by the Coen Brothers? Well, interesting news for fans of the movie and fans of Billy Bob Thorton. Fargo has just been picked up as a show for FX (though it will have a limited run, more like a mini-series) with Thorton set to lead. Here are the details we know so far.
Billy Bob Thorton will NOT be playing any character from the Fargo film, so if you think he was stepping in for Buscemi, put any of those fears to bed right away. This movie will take place in the same time as the film, and obviously in the same location, but whether it is a new story or a continuation of the feature film, we do not know yet. We do know Fargo the FX show will feature a brand new cast of actors, so that leads us to believe that this may be an off-shoot story from the film, but it also could be telling the story of the film from perspective we did not see in the major motion picture.
While we here at TV Overmind are usually against the idea of a great movie being made into a show (there is a reason you don't remember the Nightmare On Elm Street TV show), we also can get a sense of where they are going with this, and if the writing is worthy of the name Fargo, and Billy Bob DOES have that certain sense of Fargo charm, this could be a gift in disguise. And knowing The Coen Brothers approved the script themselves says a great deal about just how big this show could end up being.
Or it could totally backfire and end up ruining the charm of the film, too. That is a lot of pressure , so let's hope somebody here knows just what they are doing.